Pearl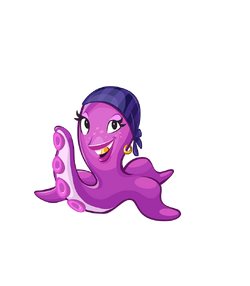 Culture
Unknown
Gender
Female
Species
Octopus
Magic Power
Unknown
Special Style Points
Unknown
First Appearance
Octofussy
Pearl is a Peggle master in Peggle Blast. She is a pirate octopus. Her voice is high-pitched and scratchy.
Spawn Shooters
Edit
Pearl's power is Spawn Shooters, which spawns two octopus tentacles on the sides of the screen, catching the ball if it flies in the shooter, allowing the player to make another shot. if the ball bounces back into the shooter again, they player can make yet another shot, and another, indefinitely, within one turn.
Her power is similar to Claude's.
Pearl asserts in one level that she is a banana.
Ad blocker interference detected!
Wikia is a free-to-use site that makes money from advertising. We have a modified experience for viewers using ad blockers

Wikia is not accessible if you've made further modifications. Remove the custom ad blocker rule(s) and the page will load as expected.