181. Handsome

Get 200,000 points!
Clear all the pegs!
Stars

Easy
Medium
Medium
200,000
400,000
600,000
Features
Game
Peggle Blast
Pegs (available)
Available balls
10
First Master
Fnord
Difficulty
Easy
Handsome is the 182nd level of Peggle Blast. For the first time playing this level, you must control Fnord unless you use spend 20 coins buying a master's credit. To win this level, you must clear all the pegs and get 200,000 score. There are gooped pegs and no obsatcles. The position of orange pegs and green pegs change each time you restart the level. If you clear all the pegs, Ultra Extreme Fever will be activated.
Dialouge
Edit
Analysis
Edit
The pegs positions are good enough to make Fnord's power more effective.
The level can be hard if the player is not familiar with his new power.
Try to hit the green pegs first.
Try to use the power to hit all adjust lines.
To earn more stars
Edit
As Fnord's power can easily make Extreme Slides, you do not actually need any trick to get more stars.
Walkthrough
Edit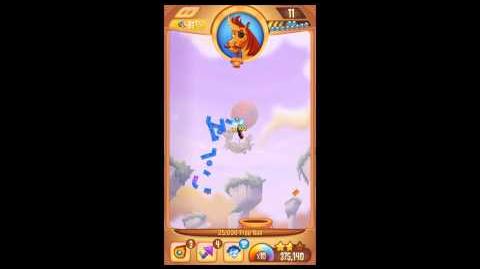 Peggle Blast levels
Stage 1
Stage 2
Stage 3
Stage 4
Stage 5
Stage 6
Stage 7
Stage 8
Stage 9
Stage 10
Stage 11
Stage 12
Stage 13
More levels coming soon through future game updates.